AS SEEN ON

A DIRTY SITUATION
Not many things can be compared to the feeling of being an outdoor adventurer, whether you prefer camping, mud runs, or sandy days at the beach, you would much rather get your exercise outdoors than indoors.
Here is the thing about being an outdoor adventurer, once you've had your fun, you will end up DIRTY, SWEATY, and SANDY. The last thing you want to do is hop into your car and drive home, you're probably grossed out by now, so you look for ways to get cleaned up and changed only to find ineffective solutions.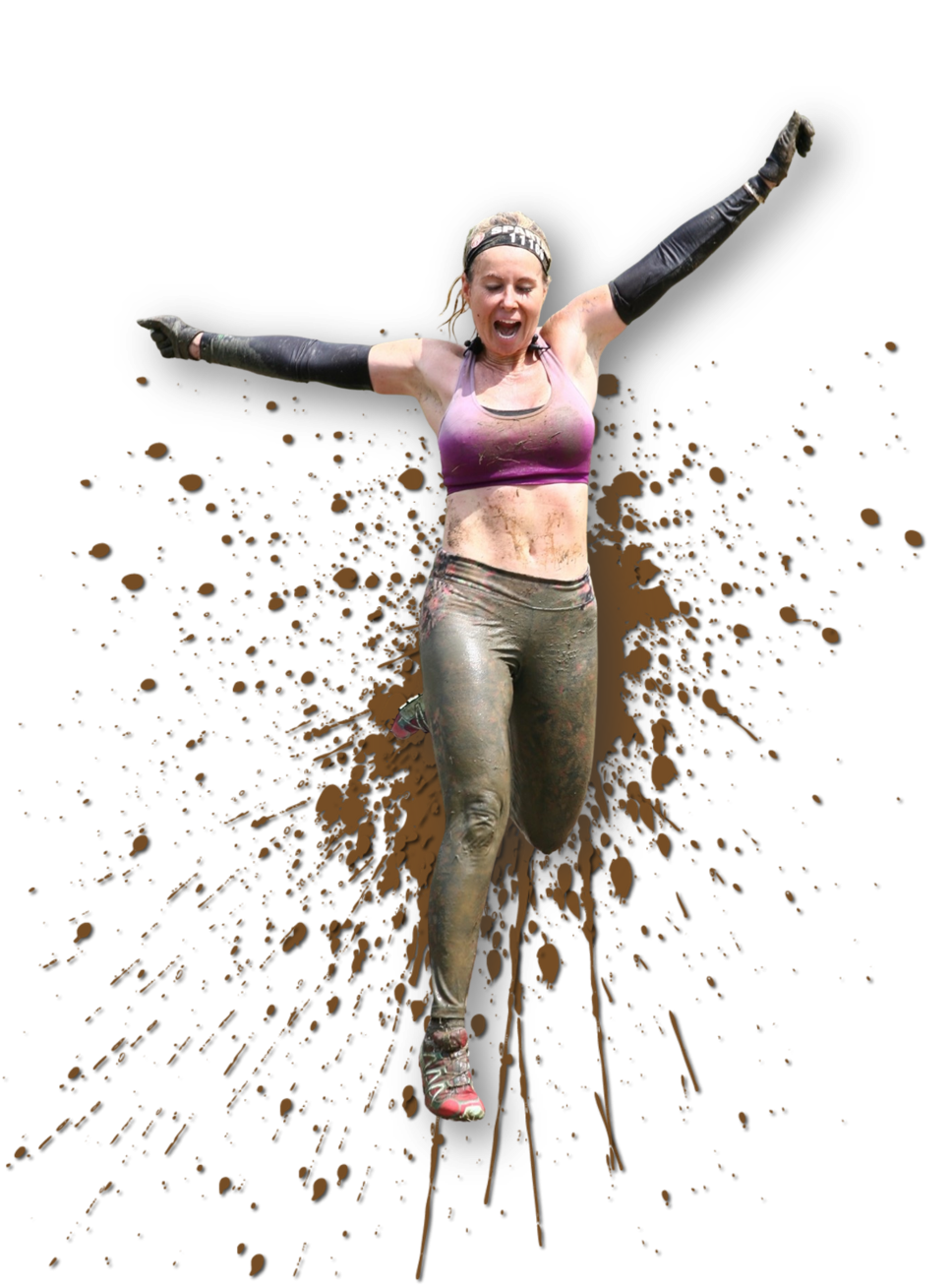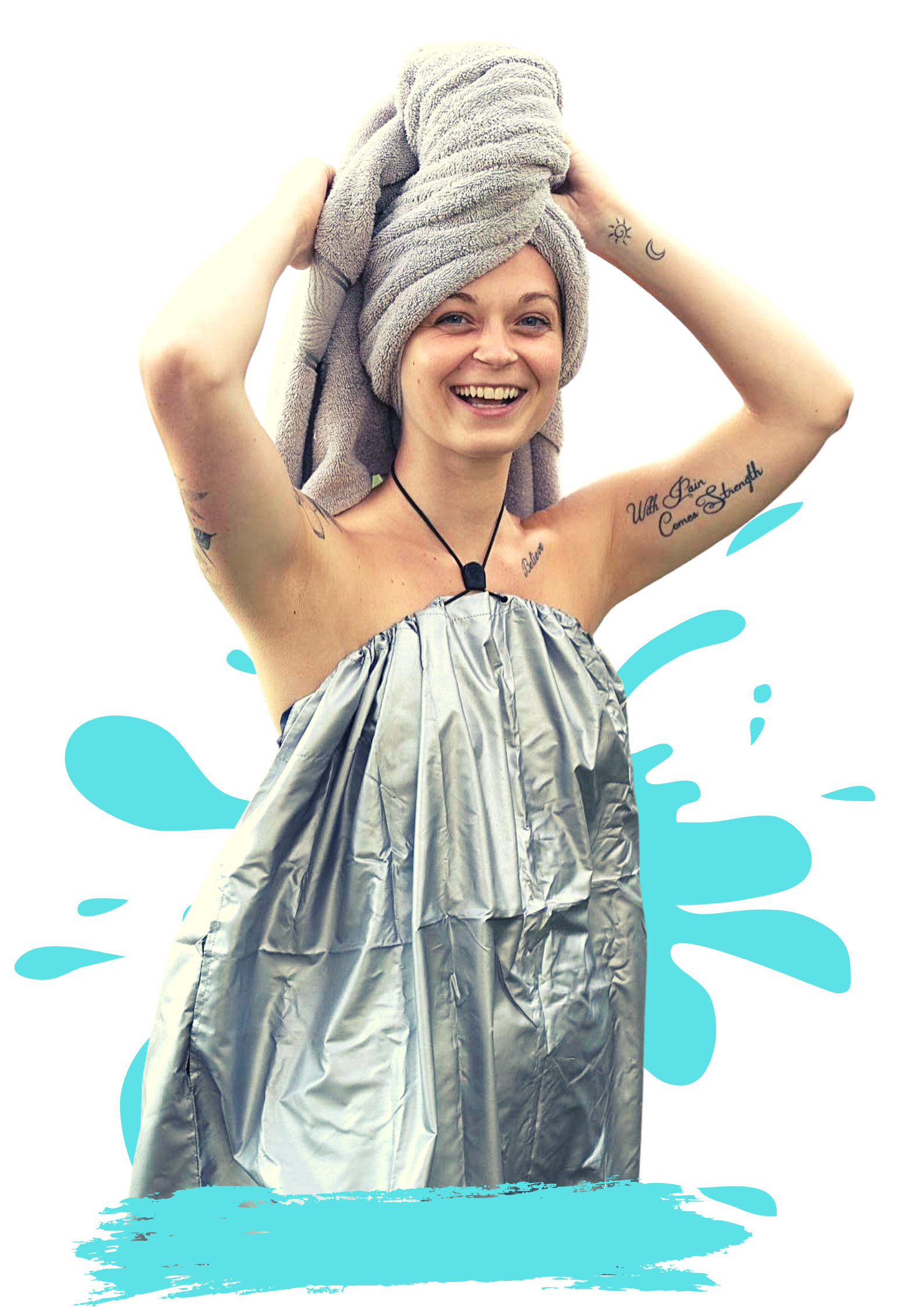 A TOGA SOLUTION
What if you never had to experience any of that? Say hello to the patent-pending Shower Toga because it has finally made it possible to shower anywhere and anytime. Our Solution is perfect for runners, surfers, Campers, hikers, bikers, endurance athletes, beachgoers, kids who play sports and so much more.
No matter what outdoor activity you enjoy, Shower Toga gives you the confidence to know that you will go home clean and refreshed. And if that wasn't enough Shower Toga also doubles as a bag for your dirty clothes and as a space blanket for those cold winter adventures. Our fabric has been rigorously tested and the silver is the recipe that wicks away water as well as warm properties. Shower Toga also is great for disaster kits, healthcare workers + first responders.
Order a shower toga
ORDER TODAY
We are excited to announce that the Inclusive Shower Toga Plus is now available. This Shower Toga is for those who would like more room and length.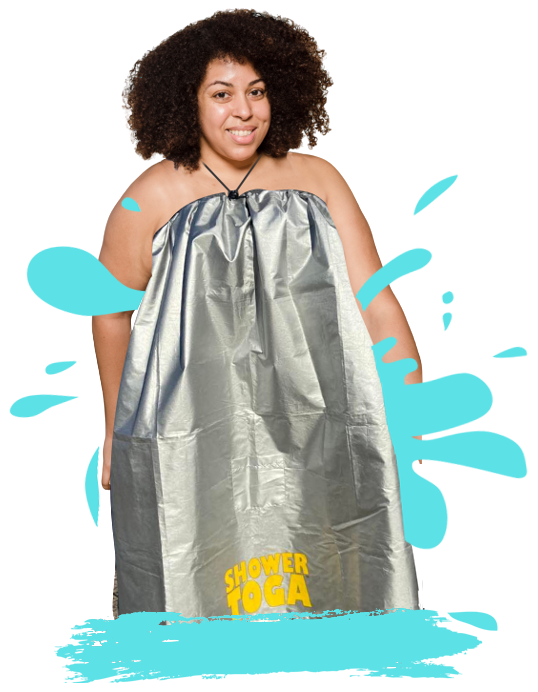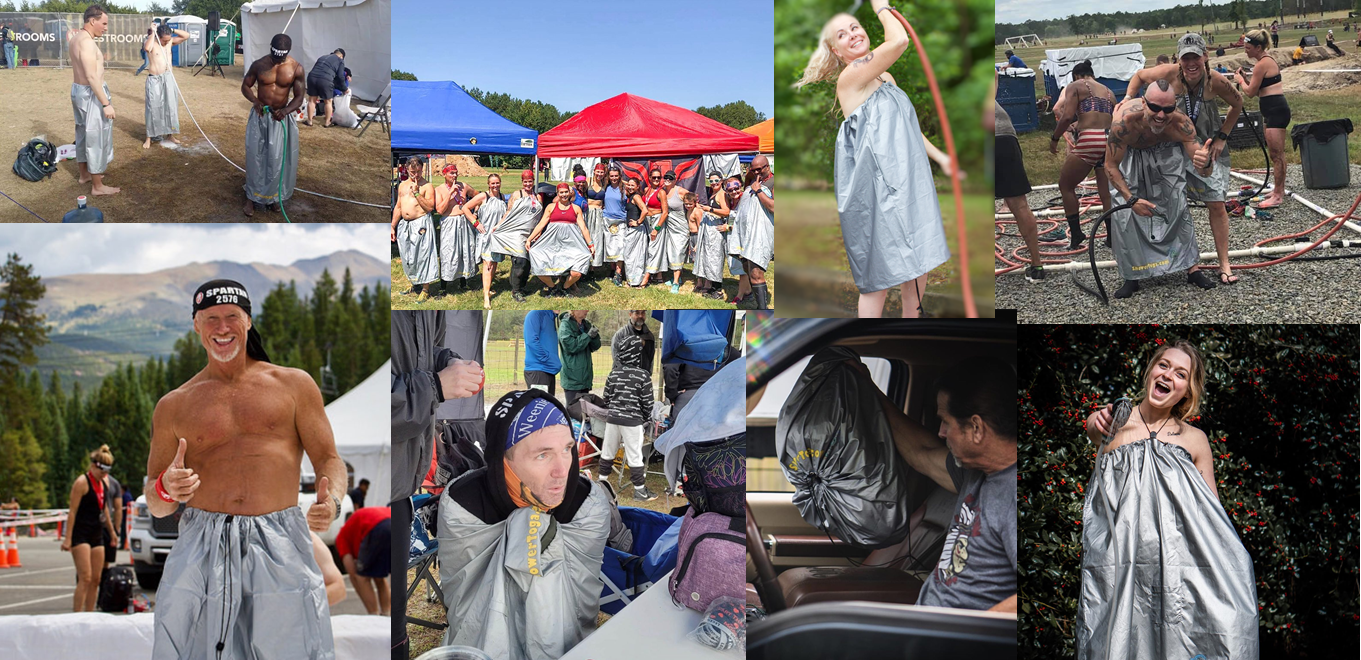 Secure your order
CHOOSE YOUR PACKAGE
It's so simple
SEE THE SHOWER TOGA IN ACTION
REVIEWS

Satisfied adventurers
Today at Udder Mud Run was the first time Scotty and I got to use our Shower Togas and we absolutely love them!!! What a difference it makes to be able to spray down your body without your muddy clothes on.
– Christina G.
It's completely portable. We can tie it up and leave our dirty laundry in it, instead of wasting another trash bag. Simply brilliant!
– Robert L.
This is great for camping when you get covered with sand at the beach and want to rinse off outside your RV rather than tracking the sand into the RV.
– Clean Livin
The Shower Toga is the OCR/camping/racing/great outdoors tool you never knew you needed until you get one and don't want to live without it!
– Nikki P
OUR SHARK TANK STORY
Kressa (our founder) loves the outdoors but did not love having to go all the way back home to clean up after an active day. She needed something that she could not only change in but also rinse off and shower in, with any water source (even a bottle of water). After a ton of trials and errors, she finally came up with an invention that solved this problem.
After receiving countless compliments about her invention, Kressa decided to pitch the Shower Toga on Season 10 of Shark Tank in March 2019. She left with a deal from Dallas Mavericks owner, Mark Cuban.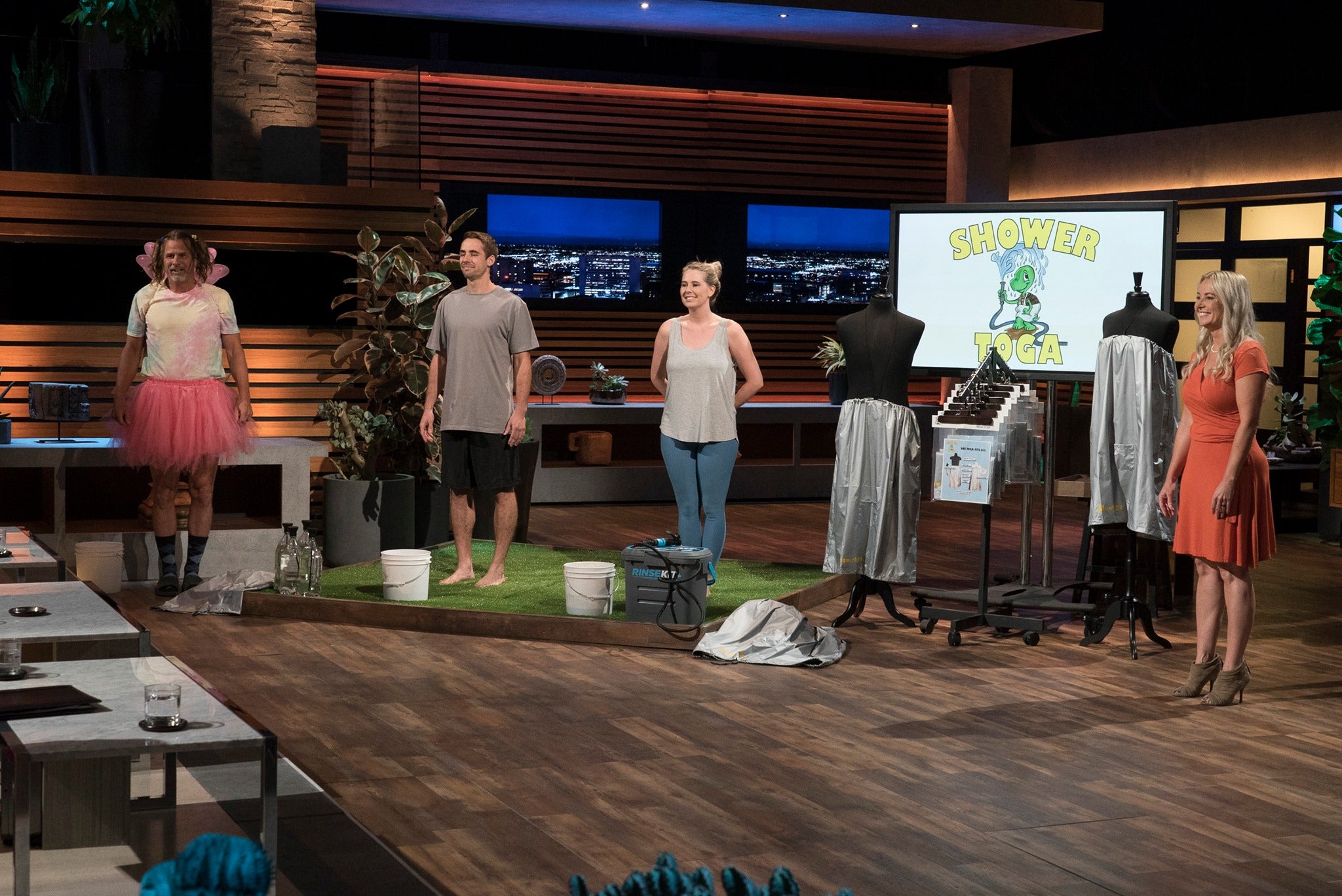 WHY SHOWER TOGA
SHOWER ANYWHERE
Shower Toga gives you complete privacy anywhere you need to get clean
IT KEEPS YOU WARM
Better than any space blanket. Plus it allows you to have your hands free and does not damage the environment like the single-use Mylar blankets. It's your trusty companion for any weather conditions.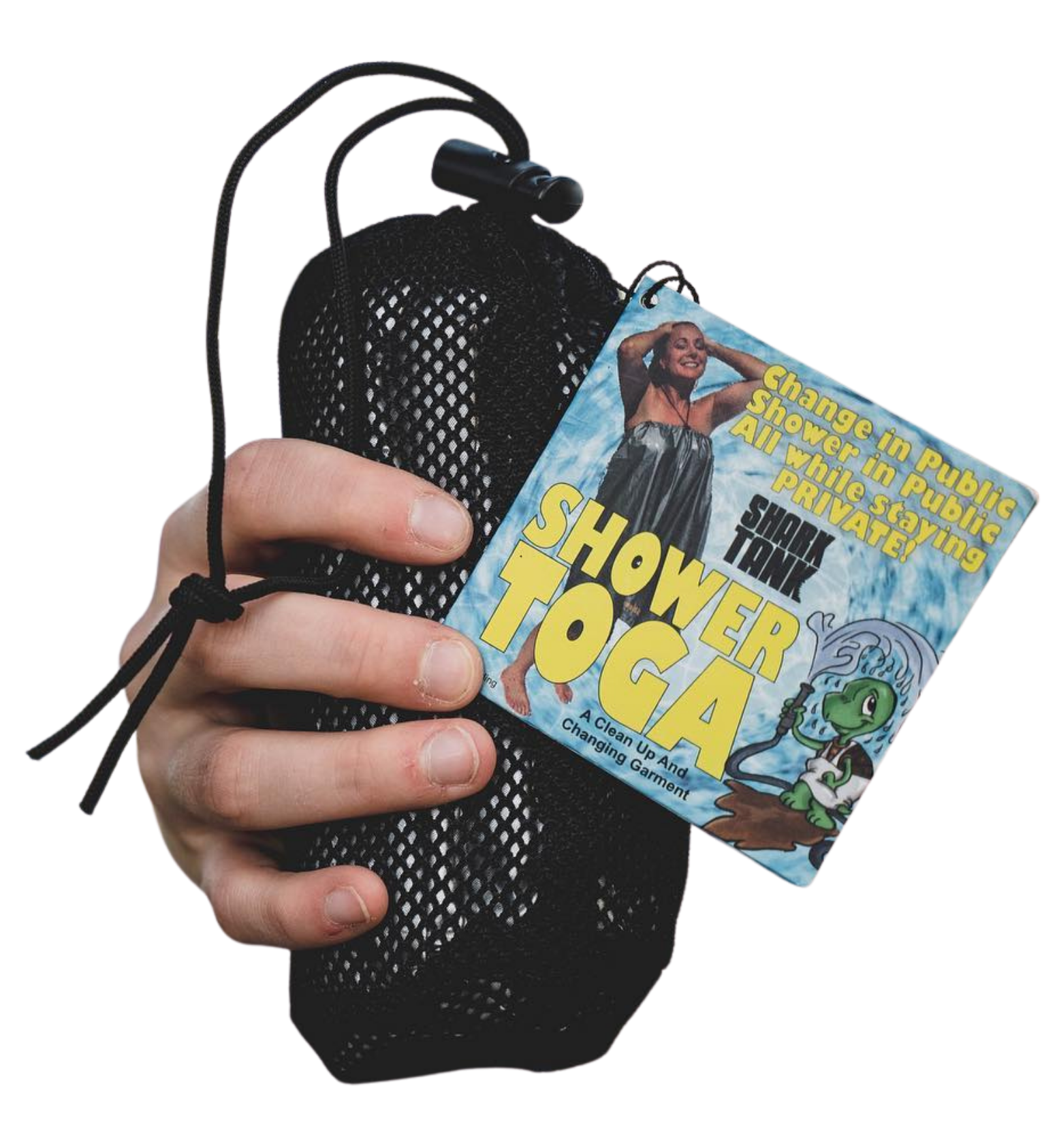 REUSEABLE
You can expect a solid 1-2 years of regular use with proper care of your Shower Toga. It can be reused hundreds of times and is machine washable! Just shake it off to dry!
DOUBLES AS A BAG
The Shower Toga turns into a slick, attractive bag to store your dirty clothes in! Keep your car dry and clean anywhere, anytime!
MORE LOVE FROM OUTDOOR ADVENTURERS
SHOWER TOGA IS FOR YOU

SURFERS
Remove every sand and salt right on the beach

ELDERLY CARE
Shower assistance with dignity intact

OUTDOOR ENTHUSIASTS
Leave the grungy dirt where you found it

ATHLETES
Get clean after your workout and continue with your day feeling refreshed

PARENTS
Make sure your kids are clean before letting them into your car or house

HEALTHCARE WORKERS
Protect your family from what you've possibly picked up at work
MONEY BACK GUARANTEE
We have no doubt that you will wonder how you lived without the Shower Toga! If you don't agree return the product within 30 days of the delivery date for a full refund.

WHAT IS SHOWER TO GO?
The SHOWER TO GO is a specially designed portable shower that attaches to just about any bottle to convert them into a shower. It is a great addition to your Shower Toga
Frequently Asked Questions
IS THE SHOWER TOGA REUSEABLE?
YES! It is reusable hundreds of times. Also machine washable. Just shake off to dry.
WILL THE SHOWER TOGA FIT ME?
Standard Shower Toga fits men of all heights and women up to 6" with a circumference up to 66". Shower Toga Plus fits men and women all heights and allows a circumference of up to 78". Shower Toga will fit kids 4 years and over. Shower toga Plus is not recommend for children due to long length.
IS IT MACHINE WASHABLE?
YES! The Shower Toga is machine washable on gentle cycle. Just shake off to dry.
HOW MUCH DOES THE SHOWER TOGA WEIGH?
Shower Toga is engineered to be super lightweight at only 5 ounces. Shower Toga plus is only 6.5 ounces
DOES IT COME IN OTHER COLORS?
The metallic silver of the Shower Toga is dual purpose. The metallic silver also allows the Shower Toga to be used as a hands free space blanket to keep you warm in cold weather.